Bone Broth is one of the most unique and powerful superfoods we have today. Although the exact nutritional content may vary, broth made from bones (along with knuckles, joints & cartilage) is a rich source of digestible collagen, an array of amino acids, hyaluronic acid, chondroitin and glucosamine, easy-to-absorb minerals, and much more!
Sourced From North American chicken with USDA-inspected bones
Minimally processed and spray-dried
---
September Special!
20% OFF Chicken Bone Broth &
Beef Bone Broth
until September 30, 2023.
Elevate your wellness routine with our premium vitamins, designed to sustain their potency and exceed your health goals.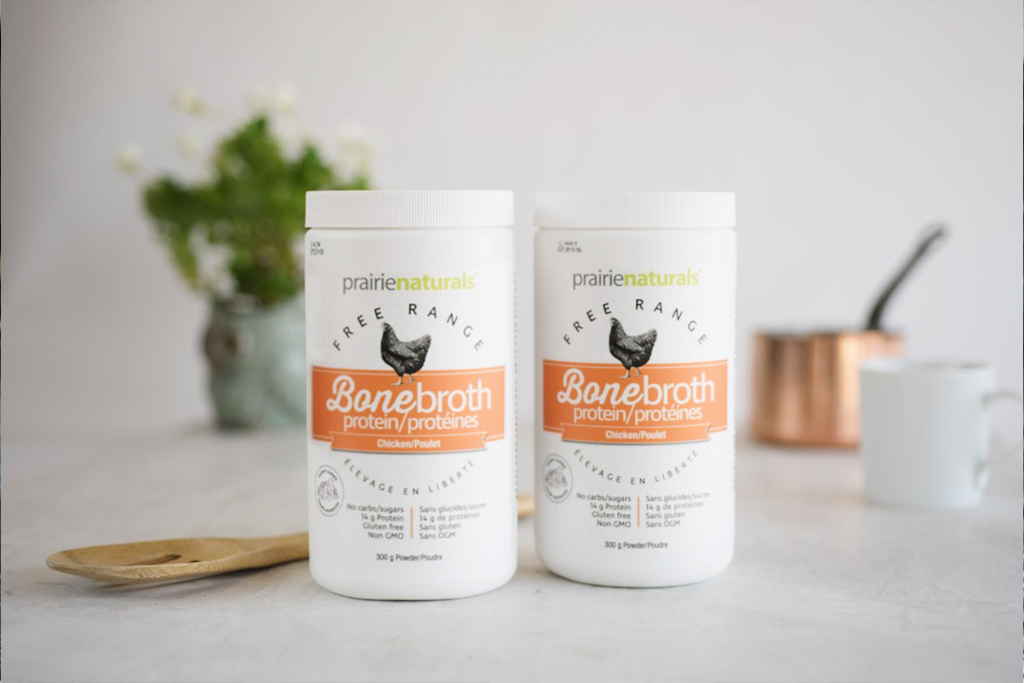 Prairie Naturals Bone Broth is dairy-free, non-GMO, Paleo friendly, gluten-free, antibiotic-free, non-allergenic with no MSG or preservatives. Prairie Naturals Chicken Bone Broth is made from the bones and connective tissue of organic chickens. Bone broth is a rich source of collagen powder, amino acids, minerals and connective tissue building nutrients. This easy to digest, gut friendly powder can be used to make a convenient on-the-go bone broth.